"The Compton Cowboys" Walter Thompson-Hernández joins the Los Angeles Times Book Club for a virtual meetup.
Reading in the time of coronavirus
Over the last three months, 17 writers provided diaries to the Times of their days in isolation, followed by weeks of protest. This is their story.
We know. We know. You want to look away, but you can't.
Emily St. John Mandel, Susan Orlean, T.C Boyle, Marlon James and others share apocalypse reading picks.
It felt like abandoning a child. But for the first time in 20 years, we can park in our garage.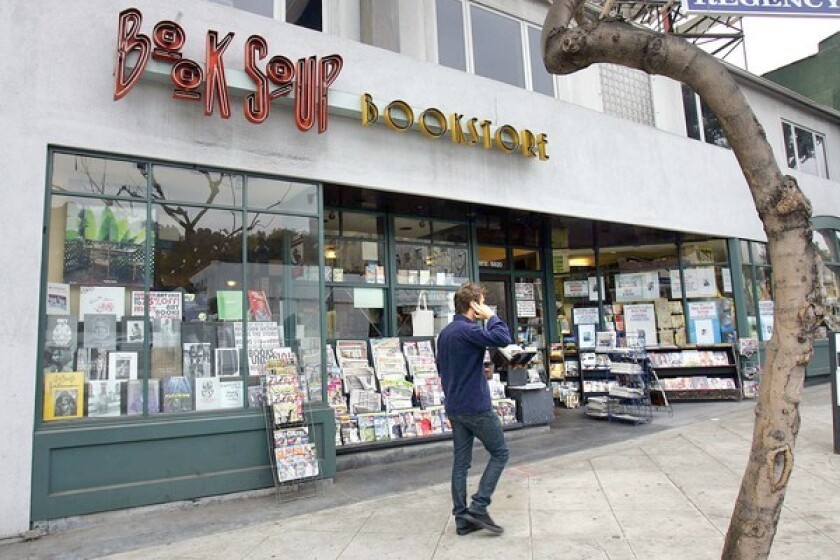 A coalition of L.A.-based literary organizations and allies sent a letter to L.A. City Council Monday requesting financial aid during the pandemic.
Join our Book club
See, hear and interact with world-class s and newsmakers
Get the latest news, events and more from the Los Angeles Times Book Club, and help us get L.A. reading and talking.
You may occasionally receive promotional content from the Los Angeles Times.
In light of public health concerns related to the coronavirus and out of an abundance of caution, the Los Angeles Times is postponing the Festival of Books and Food Bowl events,

The 25th annual Festival of Books will be presented in association with the University of Southern California, on the USC campus, the weekend of Oct. 3-4, 2020.
State officials say an abandoned bus in the Alaskan wilderness, made famous by the book and movie 'Into the Wild,' has been removed.

In 2005, Peter May wrote 'Lockdown' to pay the bills. Fifteen years and several bestsellers later, he pulled it out of his pocket.

Profound remembrances of fatherhood, including Alaskan adventures and DNA revelations, Philip Roth's tribute and an ode to a civil rights pioneer.

The renowned monologist ("Sleepwalk with Me") and character actor ("Billions") talks about his new memoir, "The New One," fatherhood and mortality.

#PublishingPaidMe shows, in part, how arbitrary book advances are. But that guesswork isn't the problem; it's the executives doing the guessing.

Bestsellers List Sun., June 21, 2020

The Trump administration is suing former national security advisor John Bolton to block the publication of a book that the White House says contains classified information.

In a new kind of quarantine diary, the of the Oprah's Book Club bestseller "An American Marriage" dons a mask and waits nearly four hours to vote.

In a new kind of quarantine diary, a Black writer emerges from self-isolation to hit three protests in three days, one of them starring his daughter.

Walter Thompson-Hernández, of "The Compton Cowboys," joins the L.A. Times Book Club on June 24 for a virtual meetup.
Recent hardcover fiction and nonfiction lists.